Olá malta, como estão?
«A Rapariga do Comboio» andou a bombar desde que saiu e toda a gente o andou a ler! Foi nº1 em vendas durante imenso tempo e se me seguem no Instagram (clicar aqui) provavelmente já sabem que já li e que adorei completamente! O livro é fantástico e assim que o acabei fui a correr assistir o filme. E achei que seria interessante, dar-vos a conhecer ambas as coisas e a compará-las.
Sobre o livro, não tenho nada de mal a apontar! É um 10/10, é exatamente da maneira que eu gosto:
-Não é só diálogo, há também muitas descrições sobre sentimentos e pensamentos das personagens, assim como todas as ações são bem descritas fazendo-nos «entrar» no livro e viver a história das personagens.
-É de fácil leitura por ser tão cativante.
-Ganhamos vocabulário
-Aumenta a nossa imaginação
Agora vou-vos deixar a sinopse do livro (podem encontra-la na contracapa):
Now I am going to leave the sinopsys of the book (you can find it on the book cover):
"This is the runaway sunday times no. 1 bestseller and thriller of the year. "Really great suspense novel. Kept me up most of the night. The alcoholic narrator is dead perfect." (Stephen King). Rachel catches the same commuter train every morning. She knows it will wait at the same signal each time, overlooking a row of back gardens. She's even started to feel like she knows the people who live in one of the houses. 'Jess and Jason', she calls them. Their life - as she sees it - is perfect. If only Rachel could be that happy. And then she sees something shocking. It's only a minute until the train moves on, but it's enough. Now everything's changed. Now Rachel has a chance to become a part of the lives she's only watched from afar. Now they'll see; she's much more than just the girl on the train..."
O filme foi exatamente igual ao livro o que não é comum mas é muito bom. Acho que esse foi o ponto que mais gostei no filme; mas honestamente esperava um pouco mais, com isto quero dizer que foi igual mas não se notou tanta preocupação nas cenas do filme, não vos sei explicar ao certo mas foi como se esta história fosse melhor contada no livro do que propriamente no filme. Portanto recomendo que vejam primeiro o filme antes de lerem o livro.
Os personagens são os mesmos? Sim.
As cenas são as mesmas? Sim.
Qual foi a maior diferença? Ao contrário do que aconteceu no livro, no filme não acontece nada entre a Rachel e o Jason.
Para mim o livro é um 10/10 e o filme um 7,5/10.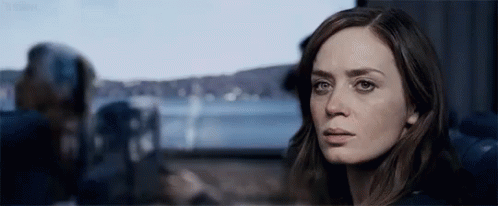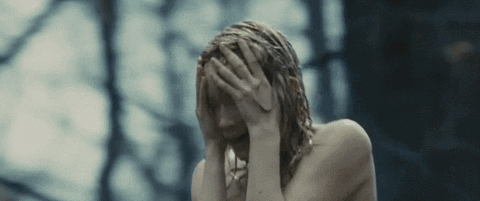 Já viram o filme/ leram o livro?
O que acharam?